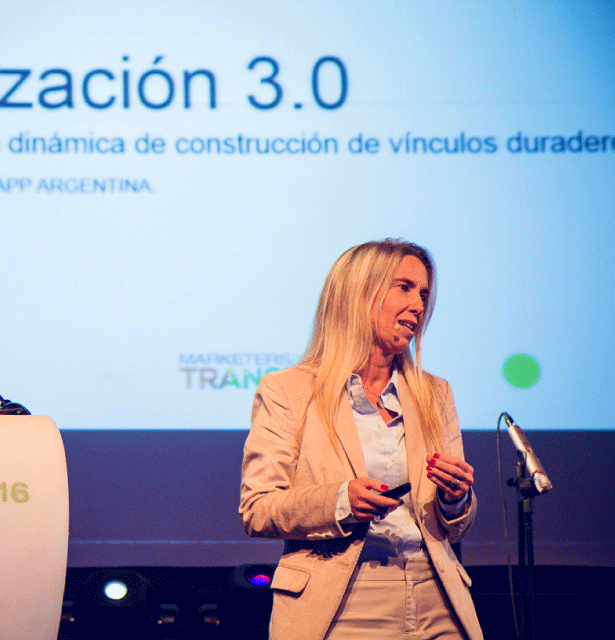 Conferencias:
Marketing Digital
Customer Experience
Biografía:
Profesional de comunicación con más de 25 años de experiencia en disciplinas integradas para la construcción end to end de las marcas. Dirige un equipo de más de 80 personas como Responsable de RAPP Argentina, una agencia de comunicaciones multicanal con un fuerte foco en la generación de relaciones entre marcas y sus clientes, hoy lleva adelante proyectos de consultoría orientados a la transformación Customer Centricity de empresas y marcas
Consultora especializada en Loyalty, CRM y marketing digital con foco en la gestión de la relación y Customer Experience. Docente universitaria, diplomada como Licenciada en Publicidad. Fundó su propia empresa y se unió con ella a Omnicom Group, iniciando su enfoque en marketing relacional en Rapp hace más de 16 años.
Ganadora de dos Premios Mercurio y más de 50 premios de Marketing Directo e Integrado, incluyendo el Gran Prix de los premios ECHO Latam. Distinguida como Women to Watch 2018 por Adlatina y Ad Age.